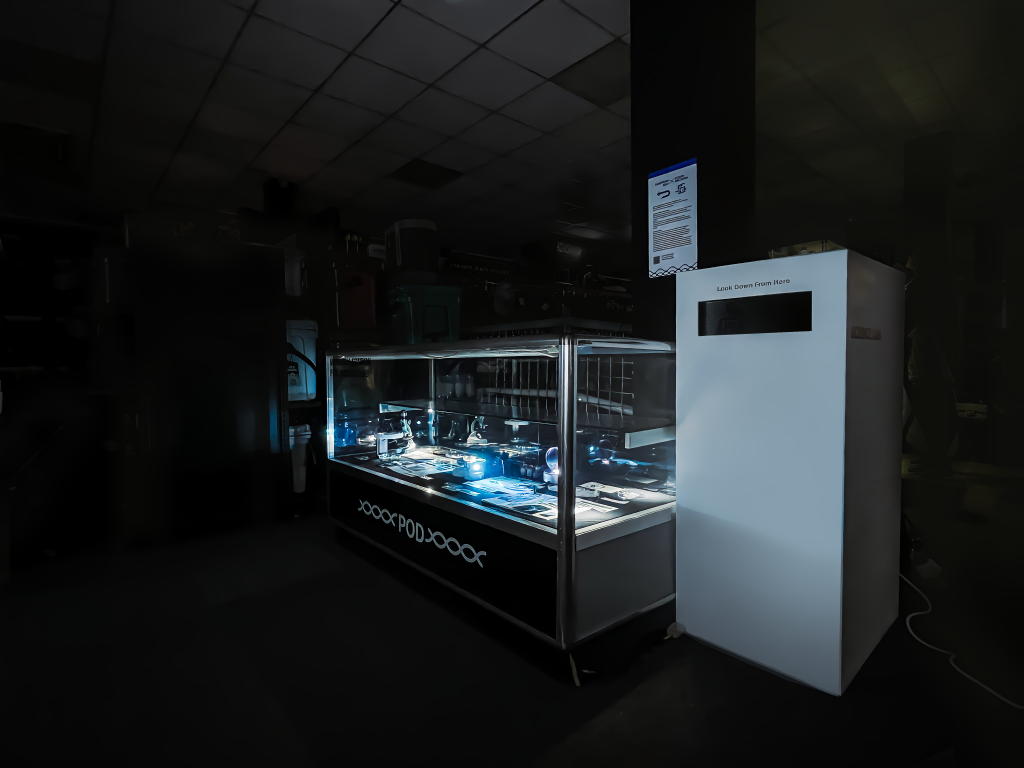 Context
Our concept is the mutated eels with a luminescent biofilm created by various kinds of ocean bacteria, which can protect the eels from polluted waters. In return, eels' mobility, together with the luminescence, will help the bacteria convey their experimental compositional information and manifesto to human.
As eels, a great threat is the presence of metal and chemical pollutants in estuarine waters. Beginning with the creation of a woven floating science station in the Sargassum, with bacterial affiliations created, the eels eventually developed a series of biofilm 'bandings' of luminescent, filtering, oxygenating, and photosynthesizing bacteria. They are already versed in undertaking morphological change at different maturing and pigmenting stages, so they deliberately developed new distinct markings with these organized cultures of bacteria in their skin mucosal surfaces. They carry these new mutations across the entire Gulf Stream to help the bacteria disseminate their findings, in exchange for the crucial bio-remediation of troubled waters near the city.
Threats less drove bacteria to their survival. Although the intraspecies competition is problematic in the massively long term, as mass colonies, they were mostly driven by diverse scientific ambitions for futures suited to different bacterial groups. One interesting aspect of this collaboration was therefore the mixing of an inherently solo, endangered individualistic species (eels) with a successful colony species (bacteria). This also affected different visions of science – as an urgent rescue (for the eels, with urgent needs such as filtering the water) versus a more manifesto – like experimentation into possible utopian future organizations by the bacteria.
We worked together to explore the strange questions including what does science mean to non-human species? The process of collaboration was both material and conceptual, with a constant need to re-assess and question ourselves due to the unsettled nature of our two species coming together. In the final outcome, physical and material work (such as creating a viewing box for the aquarium projection mapping) was balanced with scientific communication and the display of material experiments with types of biofilm skin and presentation including careful aesthetics of labeling and explanation. It also needed designing around the requirements of including a display of light projection in the shop space. Finally, the film and its soundtrack were co-produced, drawing on archival as well as original footage to try and communicate the right scientific voice, which moved at a key point from traditionally human narration to an experimental non-human approach.
作品概述:
我们的概念是,变异的鳗鱼身上有一种由各种海洋细菌创造的发光生物膜,它可以保护鳗鱼不受污染水域的影响。作为回报,鳗鱼的流动性,加上发光,将帮助细菌向人类传达其实验性的组成信息和宣言。
作为鳗鱼,一个巨大的威胁是河口水域中存在的金属和化学污染物。从在马尾藻中建立一个编织的浮动科学站开始,随着细菌附属物的创建,鳗鱼最终发展出一系列的生物膜 "带",包括发光、过滤、充氧和光合作用的细菌。它们已经精通在不同的成熟和色素阶段进行形态变化,所以它们故意在皮肤粘膜表面的这些有组织的细菌培养物上发展出新的明显标记。他们带着这些新的突变穿越整个湾流,帮助细菌传播他们的发现,以换取对城市附近的麻烦水域进行关键的生物修复。
威胁较少驱使细菌的生存。虽然种内竞争在大规模的长期内是有问题的,但作为大规模的殖民地,它们大多是由适合不同细菌群体的未来的不同科学野心所驱动。因此,这种合作的一个有趣的方面是将一个固有的独行的、濒临灭绝的个人主义物种(鳗鱼)与一个成功的群落物种(细菌)混合在一起。这也影响了对科学的不同看法–作为紧急救援(对鳗鱼来说,有过滤水等紧急需求)与更多的宣言–如对细菌可能的乌托邦未来组织的实验。
我们共同探讨了一些奇怪的问题,包括科学对非人类物种意味着什么?合作的过程既是物质上的,也是概念上的,由于我们两个物种走到一起的不安定因素,我们需要不断地重新评估和质疑自己。在最终的结果中,物理和物质工作(如为水族馆的投影图创建一个观察箱)与科学交流和生物膜皮肤类型的材料实验展示相平衡,包括仔细的标签和解释的美学。它还需要围绕着在商店空间中包括灯光投影展示的要求进行设计。最后,影片和它的配乐是共同制作的,借鉴了档案和原始录像,试图传达正确的科学声音,在一个关键点上从传统的人类叙述转向实验性的非人类方法。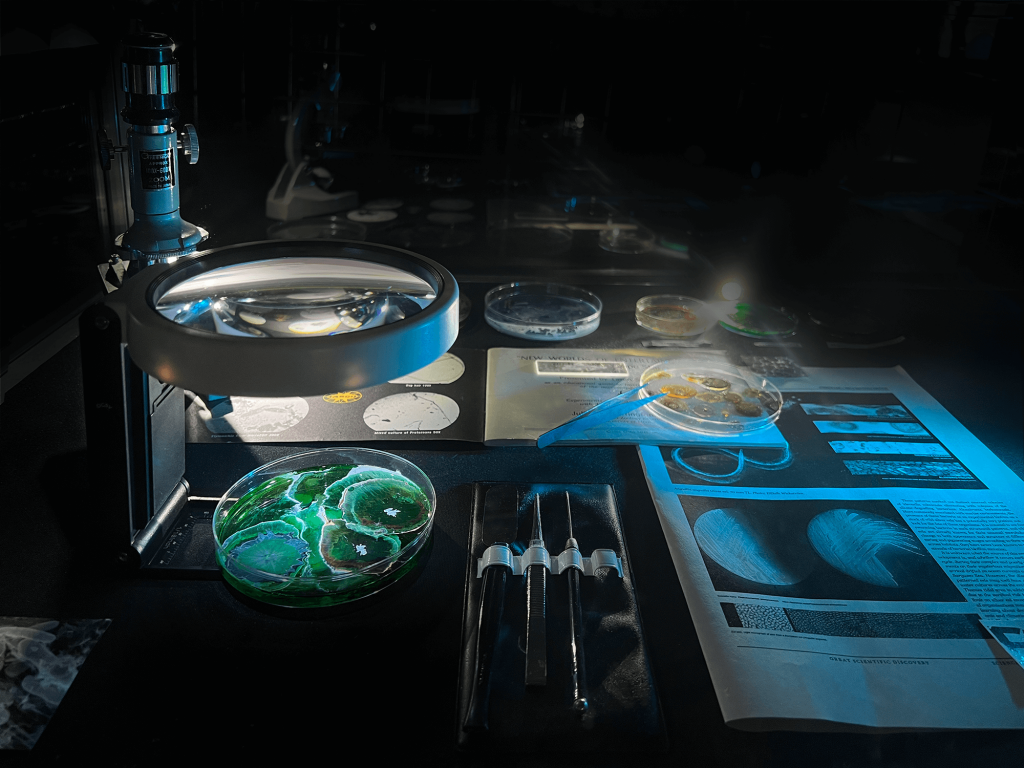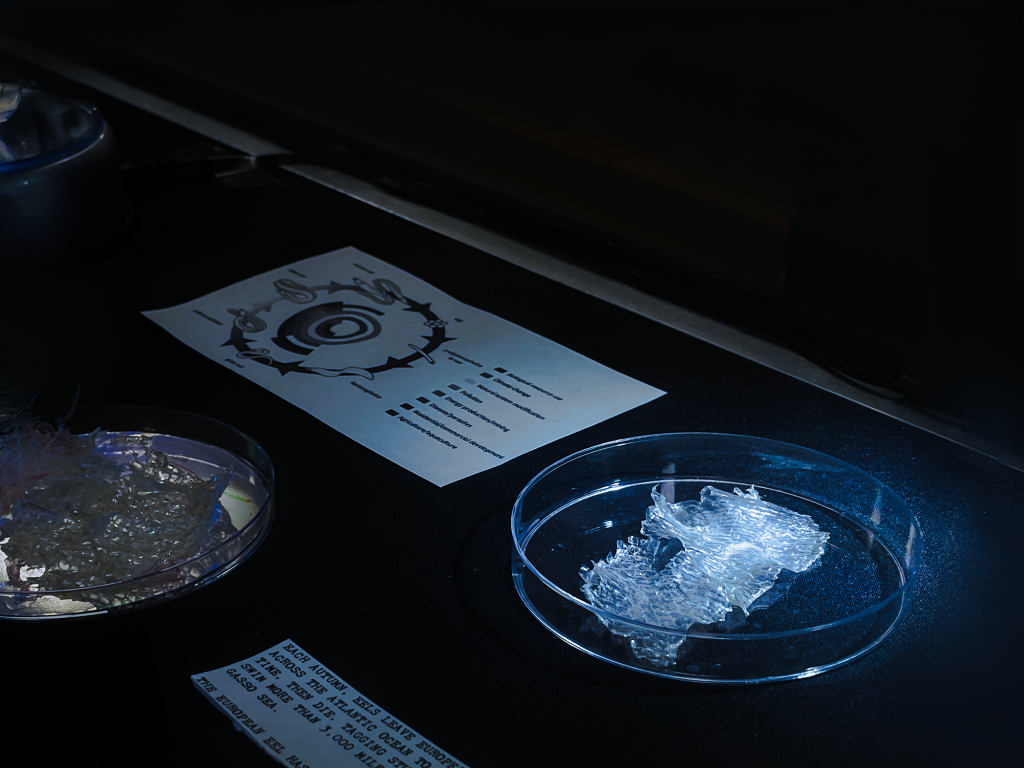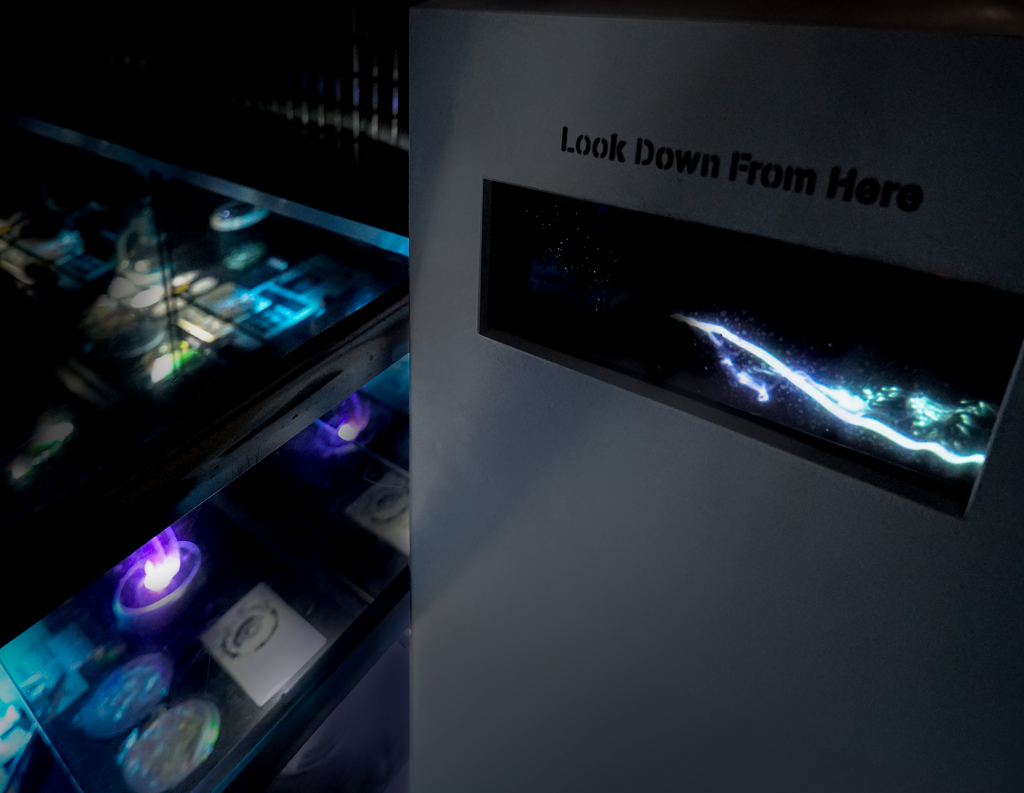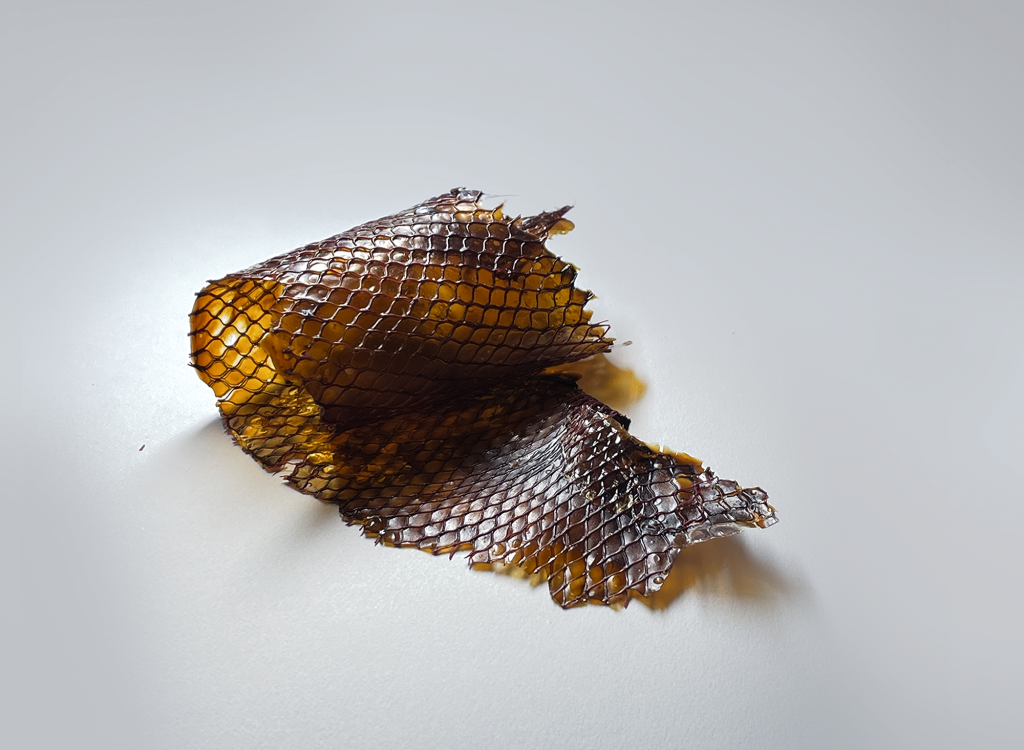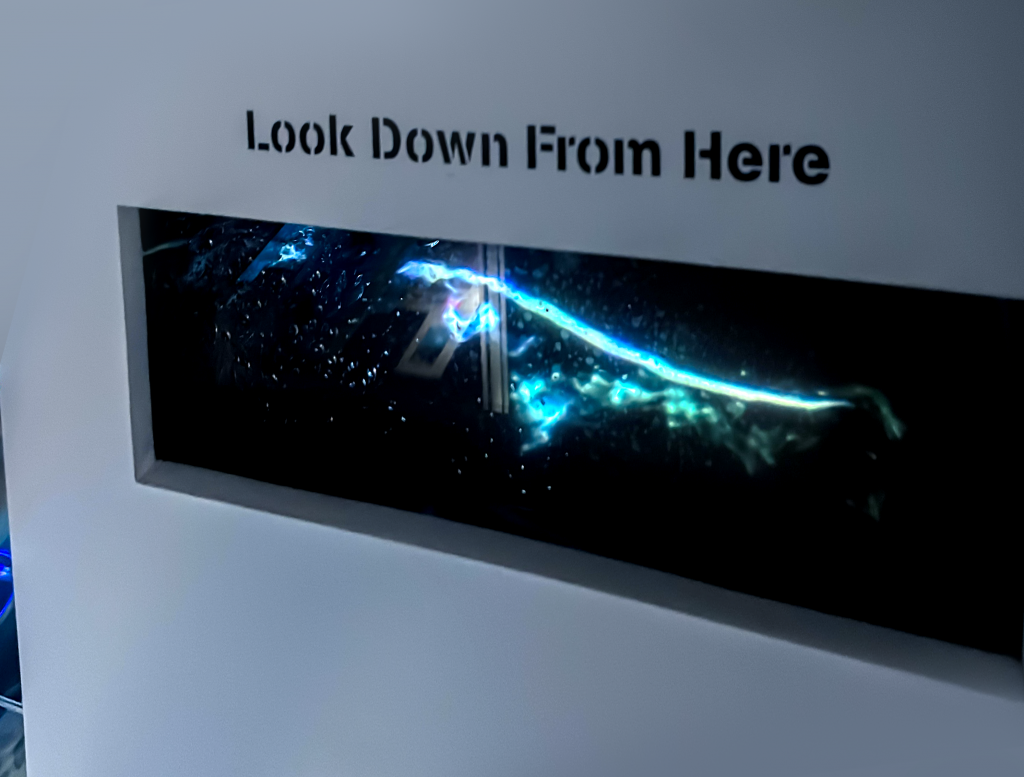 Team Work
Conceptual Writing: Amy Cutler
Video Effects: Ke Peng; Ting-yu Lee
Video Editor: Yueshen Wu; Aijia Wang
Sound Design: Aijia Wang; Yueshen Wu; Amy Cutler(Recordings Collection)
Voice-over and Special thanks: Charlotte Jarvis
Video Material Collection: Yueshen Wu; Ke Peng; Aijia Wang; Qing Wang; Amy Cutler; Ting-Yu Lee
Petri dish design and production: Ke Peng; Aijia Wang; Qing Wang
3D modeling and 3D printing of eels: Yueshen Wu
Display case design and construction: Yueshen Wu; Ke Peng; Aijia Wang; Qing Wang
Bio plastics (eel skin) design and production: Ke Peng
Installation building: Yueshen Wu; Ke Peng; Aijia Wang; Qing Wang
Exhibition:
2022, POD, Ocean Leisure London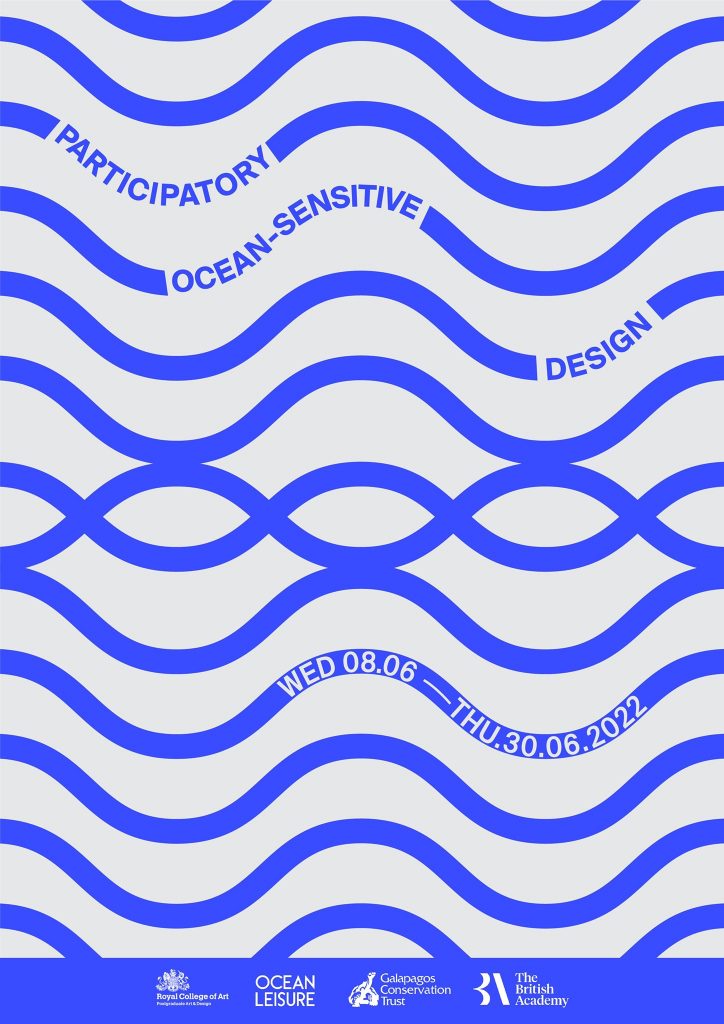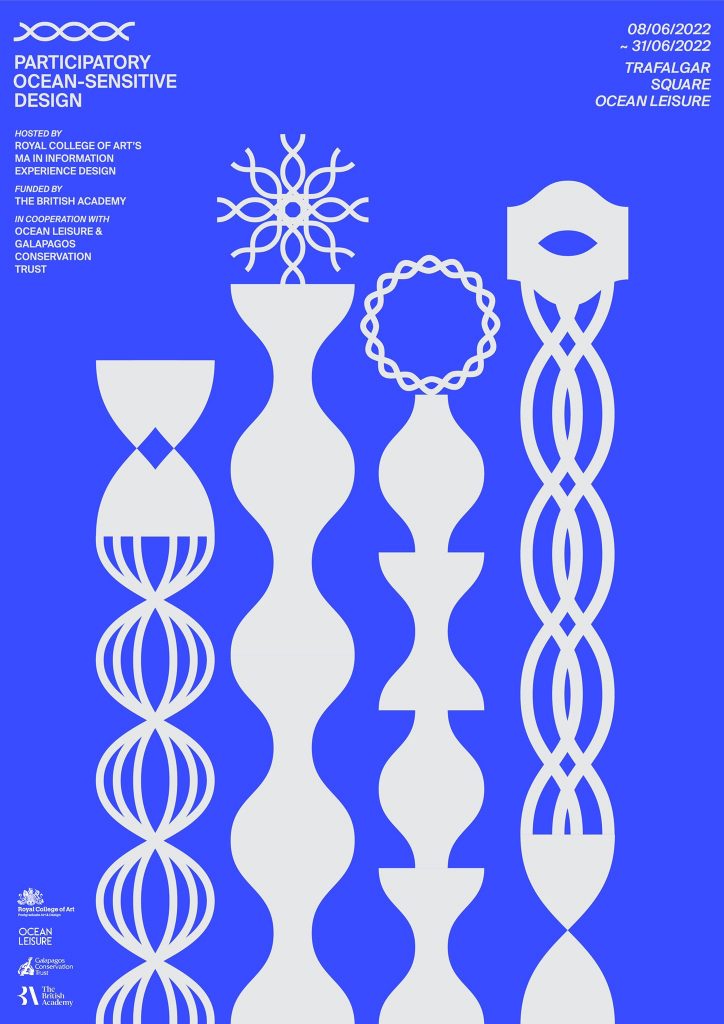 Online exhibition website: https://podgame.net/Exhibition-1